Our Region has all the right fundamentals for a healthy growth, that is expected to ignite even stronger and more diverse entrepreneurial activity. As most of the exhausted political structures are slowly changing, a solid foundation for economic activity is unfolding. The prices of Oil have increased leaving the Regional Governments very bullish on spending to help boost their economies, and liquidity levels are rising again. SME's continue to drive the regional growth together with the Government spending and are increasingly looking for growth capital.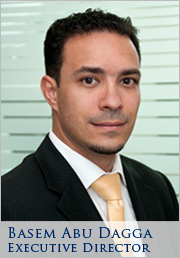 The (MENA-T) region, with its growing economic diversity, still has a large focus on exploiting its natural resources and is heavily spending in growth projects. Led by Turkey, Saudi Arabia, the UAE, and the newly reformed Egypt, the growth potential of SMEs is massive, and this is why they entice the institutional and individual investors to take a piece of the pie, and invest their funds more aggressively to ride the strong wave of fore casted growth.
Our portfolio has been populated with very exclusive opportunities that fit our lines of business and match our expertise. We have been very active on the logistics front in Turkey and the UAE, and have also developed some very interesting food business mandates in Turkey, Saudi and Jordan, with very exciting growth prospects. We have received buy side mandates directly from within the food and services sectors looking for strategic acquisitions.
But most of all, it is the passion of working with successful entrepreneurs that really drives us. Their successes and struggles, their fire and energy, their families and challenges, and more importantly their stories. We enjoy capitalizing on their dreams, and making them a reality.
Every day, there's something new,,, and we're plugging away happily towards our ambitious goals during these exciting times..
Yours Sincerely,
Basem Abu Dagga